TONS OF CROPS PRODUCED WITH OUR PRODUCTS
Five years ago the walnut tree orchard of one the founders grandfather got infested by a deadly plague called the texan fungus, this plague was so aggressive that most trees were infected and the last resource was to burn them to avoid further propagation. That´s how in collaboration with biotechnology experts our founder developed a formula to save her grandfather´s 100 + year old trees. After applying this formula more than 90% of the trees were saved and from that moment we start our journey in agriculture and the startup world.
We sold the product for walnut trees and pineapples. We manage to rescue 1,000 trees from the texan fungus plagues and increase their growth by 30%.
We won a year and a half schoolarship for entering to NOVA ORION a business incubator powered by Tecnológico de Monterrey where we eded up as one of the top startups in the program.
We where the first students to won the ORION STARTUP´S investment of $30,000 USD to place our first production line in Chihuahua México.
We won a trepcamp scholarship, a spot in the Mexican pabellion at the SXSW 2018 and an investment proposal from the International accelerator among other national and international recognitions.
We raised $40k USD and won an acceleration program in Chile. We where awarded as the most investable company of the generation.
We finished a pilot with one of the biggest sugar cane producers in México. We already have amazing results that show millions of dollars in saving and gainings for this clients. We are looking to supply more than 100,000 hectares.
+200,000 hectares of clients waiting for the product
This year we are launching our product for urban farming, plant care and gardening along with our mobile app. We are looking to bring all products into one solution to boost organic agriculture and the industry economy.
Four products for a new economy in agriculture
GREENROOT:
Our biofertiliser and biopesticide for

farming.
GREENBTS COINS:
Our

digital token

that you

mine, exchange, donate and invest by using the GreenBTS app and G-BIO.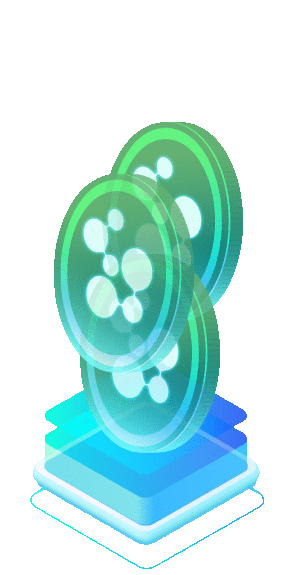 G-BIO:
Our hi performance biofertiliser for

urban farming, plant care and gardening.
GREENBTS APP:
Our mobile platform to

mine, exchange, donate and invest GreenBTS Coins.
Here´s how we picture the future of agriculture.
This is a new economy where anyone can be part of the production of more organic food. People in cities form anywhere with different interest can use GreenBTS coins to provide farmers with our fertiliser for agriculture to get different benefits.
Frequently asked questions
Where can I buy your products?
---
Your can buy GREENROOT (Our product for agriculture) by sending an email to sales@greenbts.com and the other product well be released soon this year.
---
Where are you based and have operations?
---
We are located in Chihuahua, Chihuahua México and we have operations in Chile and in the US. How ever we are constantly looking to expand.
---
How can I get in touch?
---
You can get in touch with us via e-mail. Write us to hi@greenbts.com and we do our best to reply within 24 hours.
---
How can I get involved?
---
The amount of product needed per hectare depends on the type of culture, the type of harvest, and if its going to be applied for fertilisation and plague prevention or plague treatment. It ranges between three and eight kilograms per hectare, however we highly encourage you to get in touchwith us to give you a more precise recommendation to suit best your land needs.
---
How can I work with you?
---
We are always looking for talent, from making money as an investor, distributor, referencing, client or joining our team as an intern or partner there's always a spot for you.
---
How can I make money with GreenBTS?
---
You can make money by investing in our company, selling our products, getting clients and more. Send us an e-mail to hi@greenbts.com we are open to make business anytime anywhere.
---
Are you looking for investment?
---
Yes, we are always looking to grow faster. Currently we have more demand that we can supply.
---
How can I invest?
---
As a startup we are always looking to move faster. No matter the amount of money or experience that you have, we are implementing new ways for anyone to invest in our company and our industry. If you are a angel investor or VC you´ll love to know the details of our company. Send us an email to invest@greenbts.com
---
Can I get the founders to attend to events, give conferences or have interviews?
---
Sure, we already have presence different media around the world and we love to share our experience and share our passion with people. We are experts in design, biotechnology and entrepreneurship and we have give conferences and workshops in some of the most important institutions in LATAM. Send us an e-mail to hi@greenbts.com
---
---
Have questions or want to make
business?
Contact us today!